VIDEO VERSION OF FAQ'S:



TEXT VERSION OF FAQS:
1. How is Kris different? Does she use subconcontractors?
2. Where can Kris perform?
3. What is included? How much space do you need?
4. Do you do Elsa & Anna, or other multi-character shows?
5. How far in advance should I book?
6. What is the price? How do I book?
7. How do I pay?
8. Do I need 1, 1.5 or 2 Hours? Can I add time at the party?
9. Will boys feel included?
10. Cancellation policy
1. How is Kris different?

NO subcontractors: I am stoked to be the only S.F. Bay company that will NEVER send you a subcontractor, like others companies have to. With me, the person advertised to you in photos, (me), is who actually comes. If you want double or triple characters, I bring my sidekicks along.

Super-crazy experienced: I know how big companies work, because I founded the largest party character company in the U.S. to date. My staff did 14,000 events, of which, 3,000 parties I personally did myself. A few years ago, to control quality, I closed it. Now it's just me and I'm SO HAPPY!
I bring
ten years of experience
,
and have "crazy fast" skillsets. I taught over 100 staff
face painting and balloons to
, so I'm about 2-3 times faster than customers expect. The kids are not bored and waiting forever.
Real videos: Other sites can't give you videos of the exact person you're hiring, because, like my former company, they swap the staff on your event day-to-day as new orders push yours around.

Pro Singer: Singing characters are impossible to find! I am professionally trained to sing the princess movie songs. Kids freak out! Parents tell me the song performance is the "dream come true" moment. I feel it too.

Children's Fairyland digs me: And they are picky. The Excutive Director wrote this article about me.
My Price Structure is better:
Most companies charge, "more per additional child," and for, "adding activities." I don't do that. It's silly to be wasting your paid time counting kids and renegotiating prices. You pay me only for how long I'm with you.
Unlimited kids. Unlimited activities.
Easy.
Extra bonus: You have my cell number. Big companies can't give out staff numbers. It is a huge relief to be able to find me on the party day if you have venue updates, etc.

To be honest, my formerly massive company did around 200 every month. Our old reviews show the quality struggles all big companies have. That's why I won't use subcontractors anymore. You can clearly see, since I downsized to just myself in 2013, I have outstanding reviews:


2. Where can Kris perform?
I drive to any city within 100 miles of San Francisco. I perform in homes, small apartments, parks, schools, restaurants, hotel ballrooms, outdoor stages, and hospitals.

Google, Facebook, Safeway Corporate Headquarters, American Express, Santana Row, and Amazon.com hire me for their annual corporate events.

I am a mainstage performer for La Morinda Mothers' Club's events. The Burlingame Mothers' Club asked me to write this party advice article for their newsletter.
3. What is included? How much space do you need?
My Price Packages include your choice of Character doing any 2 to 5
of my
Activities
you will choose.
I require zero set-up time, almost no space, and no electrical plugs.

This VIDEO, "Tips for The Best Show" has optional tips to maximize my performance, but, in short, I really don't need anything from you except:

1) Shade and a blanket for kids to sit on, if we must be outdoors
2) A cup of water and ideally 3 chairs if we do face painting
3) Enough room for kids to sit on the grass/carpet at my feet

Yes, I do outdoor parties all the time, but the show is always much better indoors whenever that's possible. This video called, "Tips for The Best Show," says more.
4. Do you do Elsa & Anna, or other multi-character shows?
Yes! My longtime friend and also my sister-in-law have party businesses too. I refer people to them when I'm sold out because I trust them to be reliable. I also hire them to join me when you need multi-character shows like Elsa and Anna.

Cool tip: If you hire us together, we do not charge to stagger arrival times. That means, you can tell one of us to start 15 to 45 minutes before the next character arrives. It's a sneaky way to get "longer" help with the kids, without paying for longer. It is more fun drama for the kids when the second character rings the bell! Or you can book us to start at the same time. Your call.
5. How much notice do you need?
Lucky for me, my weekend dates have sold out for years. It is random when they fill.

Safest move is to ask to block my date/time as soon as you can. You do not need to know how many kids, or my character or activities, those are easy to update later. Dates do sell out. I turn away sweet parents every day. Text or call 1-510-495-5564.
6.

What is the price? How do I book?
Prices show here. To book, text me at 1-510-495-5564, or call or fill out this form. Ask for the booking link.

I give discounts for weekdays. Prices are here.

About ten new parents inquire each day. Every weekend sells out.

*IMPORTANT*: You DO NOT HAVE TO KNOW ALL DETAILS before blocking me. This helps you so much! Most parents who ask for the link to make the $50 deposit want to be safe and block their date but don't know yet my final character, activity plan, the venue/park, or the RSVP count on the kids. Making a deposit to block your date/time is the only crucial first step.

I can't tell you how many parents get really upset when their date sells out because they considerately waited for a cute 4-year old who kept changing their mind on the character.

I know kids change their minds and details like RSVP count change! Don't worry! Changes are easy with me. Adusting the activity plan, venue, character...are easiest done later when you get the RSVP count anyway. Please don't delay, ask about your date on this form or text me 1-510-495-5564
7. How do I pay?
Ask me for the booking link by text/call
1-510-495-5564, or fill out this
form.
During checkout you'll choose to make the $50 desposit and pay the rest in cash at the event, or to pay in full now, if you don't want to deal with money on the stressful party day. Your choice.
8. Do I need 1, 1.5 or 2 Hours? Can I add time at the party?
Longer is always better, it just is. But I tell parents the truth: Book the longest you can afford.

Some parents book 2 Hours for 8 kids, or just 1 Hour for 25 kids. It is your call. More time means more activities. More kids with less time means less activities fit.

In general, for around 12 kids, as long as they aren't mostly under age 3.5 years (young kids take more time to move between activities).... in 1 Hour I can fit 2-4 activities, like singing the movie song for the character, a magic show or puppet story, face painting and/or twisty balloons. A lot of parents who don't know how many kids will RSVP book 1.5 hours, it is a versatile amount of time.

I've done 3,000 parties to date. Parents tell me my skillset is SUPER fast compared to "normal." Websites may sell you "1.5 Hours," but you'll notice it is for the same activity plan I do in just one hour. What that "extra 30 minutes" really means, as most parents have noticed, that's just a "half-hour" more of poor kids waiting in line for their slower balloon or slower face paint turn. Sounds "longer," but it's not better when that time is just waiting in line. On the contrary, if you save 1.5 or 2 hours with me I can fit a TON of activities - yay!

Can you add time on the party day? Sorry, not usually. In the rare times I don't have another show after yours, I would love to add time, but I'm almost always booked back-to-back. The safest move is to save as much time as you can afford, right now. I promise I'll rock it and be worth every cent. I'm $59 for each 30 minutes. It's worth it. I bring a LOT of value to the party compared to other party spending.
9. Will boys feel included?
My B.A. was in Child Psychology. My thesis, which earned me double-honors, (double yay!), was on gender. I'm not rigid about gender rules and I think kids sense it about me. Around 50% of my parties are for little dudes. I play super-heros, wizards, pirates...

Even when I'm dressed like a princess, I'm not a,"stand there and look pretty," company. Those exist, it's not my thing. I bring 10 years of actual party skills that kids want. I face paint dragons, zombies, super-heros...I twist balloons into airplanes, swords...even when I'm dressed princess-y. Nobody is left out.
10. Cancellation policy
If you cancel with less than 48 hours notice, I retain the $50 deposit. If you want to change dates, as long as your new date is open for me, I'm happy to change your date for free.
Dates sell out. C

heck dates/price asap, t

ext

1-510-495-5564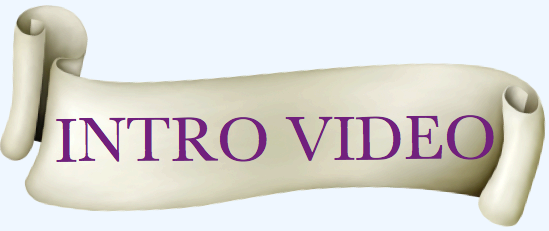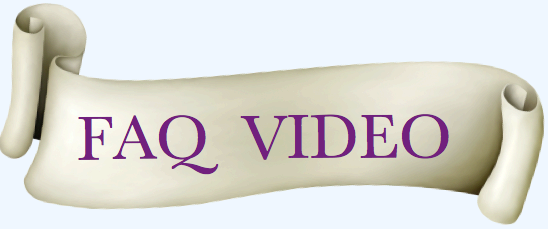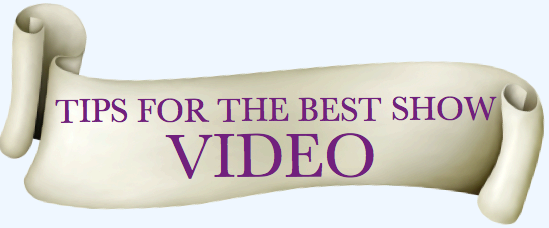 Copyright 2013, Magic Princess Parties, Inc(tm) 1-510-495-5564
Serving any city within 200 miles of San Francisco and most parts of Los Angeles!